TESTIMONIALS
The Kroger Company
Cooper Electric has provided years of outstanding customer service in the area of electrical contractor support at Springdale Ice Cream and Beverage. They are an integral part of the organization at Springdale Ice Cream & Beverage and their attention to detail is excellent.
Doug Taulbee
Planet Engineer
Springdale Ice Cream & Beverage
The Kroger Company
---
Derrick Co
Our company recently embarked on a rather large industrial plant expansion that included some specialized electrical requirements. For this reason, we called in Cooper Electric. They were able to provide a turnkey electrical package, from system design to professional installation, that allowed all of our concepts to become reality. When certain elements required work outside of Cooper's scope, they called on a proficient team of consultants and sub-contractors that were able to handle all of the challenges our project presented. In the end, the electrical component of our building project was a breeze compared to some of the other issues we encountered along the way. We will definitely call Cooper Electric again for our next electrical project, and would highly recommend you call them for yours.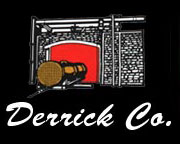 Jason Schmidt
Vice President
Derrick Company
---
Ronald McDonald House
Cooper Electric delivers high quality service at a fair price. Bids include no hidden costs or fees and jobs are completed in a timely manner. Cooper employees are professional from start to finish and take great pride in both simple jobs to the most complex. I would highly recommend Cooper Electric to anyone seeking an honest and knowledgeable electrical contractor.
Jill Miller
Development Director
Ronald McDonald House Charities
350 Erkenbrecker Avenue
Cincinnati, Ohio 45229
---
Graphic Packaging
Cooper Electric has been and continues to be a long standing business partner with our facility. Over the last 15 years, Cooper has completed the majority of our contracted electrical work including printing press installations, building expansions, pollution control equipment installation and repairs, lighting improvements, and multi-million dollar capital projects. We have always felt that when we use Cooper the job will be done correctly. They have also provided us with exceptional service on production break downs and emergency repairs. I personally value our business relationship with Cooper and highly recommend their services.
Brent Peterson
RCM Engineering Manager
Graphic Packaging International
---
C.O.R.E. Inc
We have relied on Cooper Electric for all of our electrical needs for years. We trust their employees and their workmanship with sixteen group-homes we need a reliable and trustworthy company.
Tony Caudill
C.O.R.E., Inc
Maintenance Manager
ADEX
---
---
Talbert House
Greg,
I appreciate your prompt response and your electrician's fast repair of my burned out 200 AMP disconnect Sunday morning. I have a 140 bed residential treatment program and being without power is not an option. I called your 24 hour emergency line a little after 5:00 AM Sunday and Steve had us back on line before breakfast was finished. I couldn't have asked for a better result than what I received from Cooper Electric. I had not previously used Cooper Electric but I definitely will be in the future.
Thanks Again,
Wes Miller
Facility Director
Talbert House
Substance Abuse Management and Development SAMAD
3009 Burnet Ave, Cincinnati, Ohio 45219 Phone (513) 281-0856 Fax (513) 281-0950
---